Biography
Bruce Fummey was born and brought up in the Fair City of Perth before heading off to Paisley to complete a degree in physics.
As a teenager, Bruce originally wanted to enter the ministry and was often seen preaching in churches as well as performing in gospel bands (we know, it's not the usual recipe of heavy metal and bunking off school but it makes life much more interesting, doesn't it?). While faith may have fallen by the wayside, Bruce continues to inspire his audiences across the country.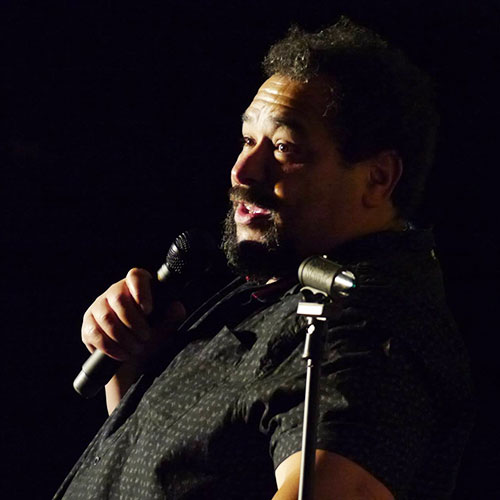 Graduating in 1984 Bruce began his career in teaching Physics and Maths… a bit like doing stand up comedy, but slipping in a bit of education when the kids aren't looking.
Bigger Seats
In 2000 he moved on to bigger seats (and let's face it this bloke needs one) as he moved into Computer Based Training with Scottish Amicable. He did train people as well as computers and went on to success in Supervisory Training, Technical Training and Financial Sales.
Bruce became an independent financial adviser in 1998 and progressing up the ranks quickly, became one of a select group to achieve Fellowship of the Society of Financial Advisers by examination.
Bruce Returned to teaching in August 2004. Resuming where he left off at Larbert High School. Bruce says: 'It's incredible, I went back to my old job after 14 years and nobody noticed I'd gone....although the children's grades improved.
Public Speaking & Stand Up Comedy
Son of a Scottish mother and Ghanaian father, Bruce has thrived in a public speaking and stand up comedy environment from an early age delighting audiences of Perth Speaker's Club, where he is a past President, and through which he has won many awards, including winning UK speaker of the year.
Other accolades include winning Wag of the Year at the Marriot hotel in Glasgow, helping to raise £31,000 for charity and in 2014 he was named the Scottish Comedian of the Year.
His first one man show 'Where are you Really From?' at the 2005 Glasgow comedy festival was followed by his first appearance at the Edinburgh festival in 2005, with a stand up comedy show about physics called 'The Greek the Apple and the Time Machine'. That was followed by shows 'About Tam O'Shanter', 'About the Jacobites', 'About Robert the Bruce', 'About the Scots', 'Gaelic in the Afternoon', and some others that weren't about Scottish stuff.
His successful stand-up comedy & public speaking career has earned him a reputation for creating laughter throughout the world, entertaining audiences from Stornoway to Adelaide.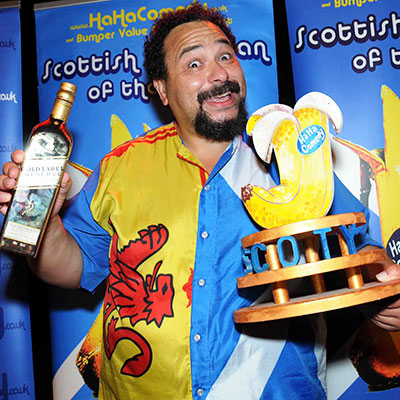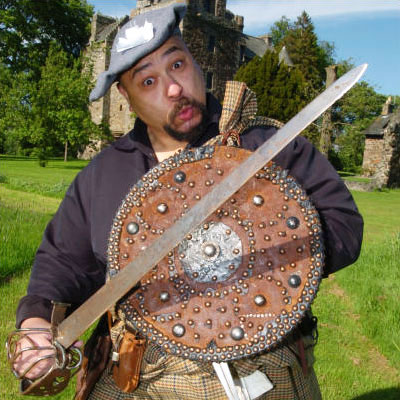 Keen Rugby Player
He is a Burns enthusiast and, about five stones ago, was a keen rugby player including starring roles in clubs such as Perthshire, Glasgow Accademicals, Brechin, Grangemouth and Crieff. Bruce has not played for clubs wherever he has gone, but he has played where anyone has let him.
Bruce has played rugby wherever he has lived and has provided great entertainment at rugby club dinners. While rugby has been his participative sport he has also entertained and compered to great effect at other sportsman's dinners.